Newsletter February 2023
Washington Elementary School
February 2023
Upcoming Events
February 1 - Kids Heart Challenge Begins!
February 2nd - PTO Meeting
February 2nd - Winter Conferences
February 7th - Culver's Night!
February 9th - School Dance!
February 10th - No School for Students!
February 13th - 17th - Dress Up Week!
February 20th - No School!
February 21st - 24th - Kids Challenge Dress Up Days!
SAVE THE DATE!!
What: Spring Concert!
When: April 27th at 6pm
NEW LOCATION! Webster Stanley Middle School
Follow Washington Elementary School on Facebook!
Washington Wear!
Please follow the link below to get your Washington Wear ordered anytime throughout the year!
---
Join Washington PTO for Washington's Fundraising Night at Culvers!!
Tuesday February 7th from 5:00 - 8:00PM
School friends and parents will be there to visit with you and bus your little tables after you eat.
10% of sales during this timeframe will come back directly to our school's PTO!
Come out and support your school! We hope to see you all there!
1580 S Koeller Street, Oshkosh, WI 54902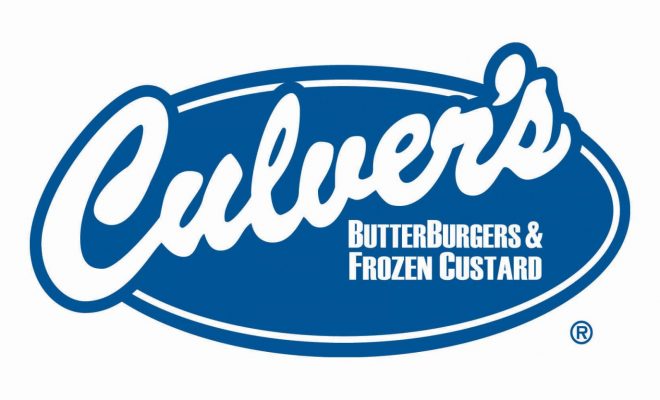 We LOVE Washington School Dance!!!
Thursday February 9th from 5:30 - 7:30 pm
Join your friends for some dancing in the Washington School Gym.
Snacks and beverages will be available for purchase.
Parents are required to stay at the school with their students during the time!
---
Join us for a Dress Up Week!!!
Monday February 13th - Friday February 17th
Monday - "Super Bowl" Monday!! - Wear Your Favorite Team From Any Sport!
Tuesday - Valentine's Day!! Wear Hearts, Red, Pink, Or White!
Wednesday - Comfy/Athletic Day! Wear Your Comfiest Clothes!
Thursday - Mismatch Day! Wear Your Silliest, Mismatched Outfits!
Friday - Washington Wear! Wear Your Washington Gear, Royal Blue, Green, or White!
---
Kids Heart Challenge Information!
Our students are getting ready to Be the Torch and build longer, healthier lives through this year's Kids Heart Challenge program.
Mark your Calendars for our Kick-off and Packets Home: Starting February 1
Our fun celebration will run through February 24 when all donations are due!
Join us today to help our students, school community and the American Heart Association.
Dress up Days to Celebrate the Kids Heart Challenge
Tuesday, February 21st = Wear something tropical or yellow (like Hydro)
Wednesday, February 22nd = Wear your PJs/Comfy clothes or blue (like Dream or Baxter)

Thursday, February 23rd = Wear your favorite sports team or green, black or purple (like Marley and Breeze)
Friday, February 24th = Wear orange, red or a past Kids Heart Challenge shirt (like Hearty and Frankie)
---
Exciting Musical News!
Hello students, parents, and guardians of Washington Elementary,
My name is Megan Flood, and I will be your student's new music teacher! I am looking forward
to getting to know your child this spring. I recently graduated from the University of Wisconsin
Oshkosh with a degree in Music Education, and love to work with students in nurturing their
love of music. I look forward to working with you in providing the support needed to help your
student grow musically!
I am truly excited to meet your student and want to take this time to celebrate not only the hard
work your child will put into the next semester in music class, but also the skills that they will
develop through their experiences in learning music. The lifelong benefits your child will obtain
through music expand beyond the classroom and are transferable to every other academic
subject.
I also wanted to let you know about how you can get involved in your child's musical journey
this year. You can support your child's music education at home by asking them to talk with you
about what they have learned in class. Putting musical concepts into their own words and having
to teach them will help solidify our new concepts!
Again, I am so excited to join the Washington Elementary family and I look forward to meeting
you! If you have any questions, please feel free to email me at megan.flood@oshkosh.k12.wi.us.
Go Dragons!
Musically yours,
Megan Flood
---
Students are only allowed to miss part or all of 10 school days for any reason the entire year. This includes illness, vacation, weddings, funerals, etc. If a student is more than 10 minutes late without a valid excuse, this will count as a half day unexcused absence. If a student is less than 10 minutes late, it will count as a tardy. To avoid a late unexcused absence, please have your student to school on time. The school day starts at 7:45am.
A Note from Mrs. Kese...

February Digital Citizenship: Help Kids Fight Cyberbullying and Other Mean Online Behavior
Most kids will encounter mean behavior at some point in their digital lives. For some kids, this experience is a blip that's easily forgotten, while for others it can have deep, long-lasting effects. For parents, the key is staying involved in kids' lives -- both online and off -- so they can step in and offer help if necessary. With guidance from parents and educators, kids can learn how to dodge the drama and stand up for others.
Check out these 6 tips
Define your terms.
Make sure kids understand what cyberbullying is: repeated and unwanted mean or hurtful words or behavior that occur online (through texts, social media posts, online chat, etc.).
Check in about online life.
Just like you'd ask your kid about their sleep, exercise, and eating, stay on top of their online life. Who are they chatting with? How do people treat each other in the games and on the sites they're using?
Role-play.
If kids feel like they might have trouble removing themselves from digital drama, experiment with some different ways they can make a graceful exit. Talk through words they can use, ways they can steer conversations in positive directions, etc.
Encourage upstanding.
Let kids know that supporting a friend or acquaintance who is being bullied can make a big difference. If they feel safe confronting the bully, they should. If not, a private message to the victim can be enough to help someone through a tough time. Speaking up against hate speech is important, too.
Take breaks.
If you notice your kid getting pulled into digital drama, help them take a break. It's great if they can determine for themselves when they need to step back, but they might need some help setting limits. Putting devices to bed at a specific time, plus breaks for mealtimes and face-to-face connection, can help kids recharge.
Review worst-case steps.
Walk through what to do if your kid is being bullied online. First, step away. Ignoring a bully can be very effective. If the bullying continues, take screenshots or print out evidence. Then block the person. If it gets worse, report the behavior to a trusted adult. Talk about who those people are and make sure your kid has their contact information.
"K–12 Family Tips: Cyberbullying, Digital Drama, & Hate Speech." Common Sense Education, 5 Jan. 2021, https://www.commonsense.org/education/family-tips/k-12-cyberbullying-digital-drama-and-hate-speech.
Out of Attendance and Open Enrollment