Newsletter May 2023
Washington Elementary School
May 2023
Upcoming Events
May 4th - PTO Meeting
May 11th - Kinder and 1st Grade to Mulberry Farm
May 11th - 2nd Grade to YMCA
May 12th - No School for Students
May 17th - 4th Grade to YMCA
May 19th - 3rd Grade to Rev's
May 22nd - May 26th - Scholastic Book Fair
May 23rd - Kinder to Public Library
May 24th - 5th Grade VS Staff Kickball Game
May 25th - Spring Family Engagement Night
May 26th - Field Day
May 29th - No School
June 1 - 5th Grade Promotion
June 1 - Field Day Rain Date
June 2nd - Last Day of School
---
Follow Washington Elementary School on Facebook!
Washington Wear!
Please follow the link below to get your Washington Wear ordered anytime throughout the year!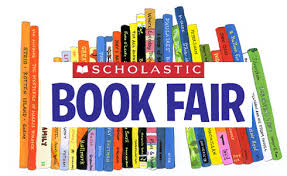 The Book Fair Is Coming!
The scholastic book fair is coming back to Washington Monday May 22nd-Thursday May 25th! Shopping hours will be after school from 2:45pm-3:15pm everyday with special hours on Thursday from 5:30pm-7:00pm during our Spring Family Night! Hope to see you there!
From the Health Office...
Please click on this link to learn more about immunizations
needed for 7th grade students.
If your child has a current health plan or emergency plan on file with school, you will receive a copy during the summer to update for the upcoming school year.
If your child has a change in their health or has a healthcare need at school, please contact our school district nurse, Marni DePeau via email during the summer and she will contact you at the beginning of the school year to discuss. marni.depeau@oshkosh.k12.wi.us
If your child will need to take medication at school, please work with your doctor to have the following form completed and signed before the start of the school year. As a reminder, the directions on the medication bottle must match the written order on the medication request form.
Medication Treatment/Request Form
If you have a child with a severe allergy and/or asthma, or seizures the following forms will need to be completed for our school nurse. Inhalers, Epi-Pens, Allergy medications, etc., must be in their original containers. Expiration dates will be monitored.
Allergy & Anaphylaxis Emergency Plan
Asthma Action Plan for Home and School
Continue to stay healthy and enjoy your summer.
Please feel free to contact me with any questions or concerns.
Marni DePeau, BSN RN
marni.depeau@oshkosh.k12.wi.us
alycia.zabel@oshkosh.k12.wi.us
---